Financial Planning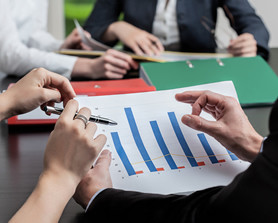 Unlike many investment advisers, we are planners first.  Each of our advisers is a Certified Financial Planner practitioner.  As such we see our responsibility as more than just managing your money.  We take a comprehensive view of your finances and work with you to develop a long term plan to accomplish your goals.
Financial Planning Services:
Needs analysis and goal setting.  Whether you are preparing to retire, or trying to send kids to college, we can help you with a plan.
Retirement income planning.  You've worked a long time to accumulate what you have.  The next step is figuring out how you are going to use it.  Developing an income plan that integrates social security, investments, pensions, and other assets into a dependable retirement income is our specialty.
Estate planning.  In conjunction with a qualified attorney of your choice or recommended by us, we make sure you have the documents in place to ensure your asset are handled they way you want with a minimum lost to taxes or probate expenses.
Insurance/risk management.  Building your net worth is only part of the battle.  Protecting it is the other.  We'll review your current coverage and make recommendations for changes and additions as necessary.
Tax planning and preparation. Taxes bare an enormous impact on your ability to accumulate wealth.  All of our advisers

have significant experience is planning and preparing state and federal tax returns.  As a Randall client we can prepare and electronically file your federal and state returns.  If you already have a tax adviser, we'll work closely with them to integrate you investments in a tax efficient manor.