Investment Management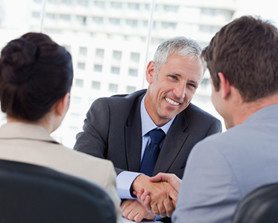 Randall Financial Group's Investment Management Services provide for the effective management of client assets such as IRA's, 401k's, and Trusts as well as joint and individual accounts. These services include:
Needs analysis of financial goals. A thorough review of you present financial situation including immediate cash and income needs as well as an evaluation of long-term financial goals.
Risk tolerance evaluation. We apply our rigorous methodology to objectively and subjectively assess your investment risk tolerance.
Preparation of individual investment policy statement. This will become the cornerstone of our relationship and will fully detail all of our assumptions and expectations regarding your investments. The investment policy statement includes:

Optimized asset allocation target portfolio
Manager evaluation and selection

Ongoing security review. We'll continually monitor all securities that have been selected for your portfolio. We constantly evaluate alternatives for replacements as appropriate.
Ongoing asset allocation monitoring and rebalancing. Portfolio optimization is not a static process. We continually evaluate your portfolio to ensure your combination of investments is optimal in meeting your goals. We handle any rebalancing required to maintain your allocations over time
Ongoing comprehensive performance and tax reporting. Produce and provide a comprehensive report detailing the performance of all assets we manage on your behalf. More than a brokerage statement, this report aggregates all of your accounts, providing performance data for individual assets and for your total portfolio.
Annual review meeting with client.  These reviews can be done in-person at our office, or via conference call.  More frequent reviews are also welcome at the clients request.